Emprende 360° Lessons Learned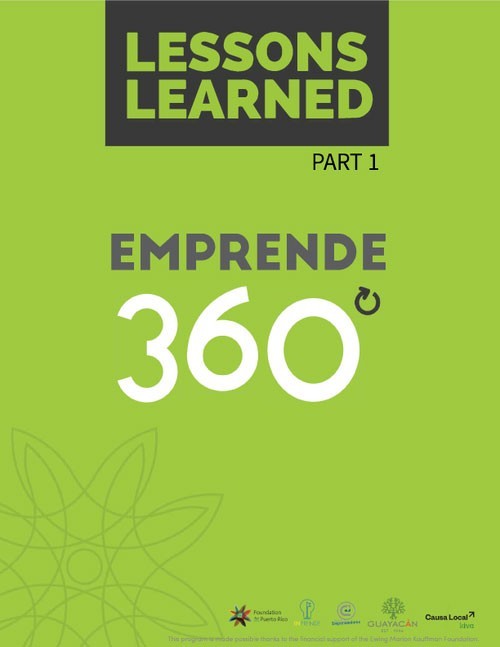 As a grantee of the Inclusion Open Grant from the Ewing Marion Kauffman Foundation, Foundation for Puerto Rico (FPR) partnered up with leading entrepreneurial support organizations (ESOs) in Puerto Rico to design a program which seeks to create an equitable entrepreneurship ecosystem. By decentralizing technical assistance and entrepreneurial education, we aim to reach aspiring entrepreneurs in underserved communities. The Emprende360° pilot program in Coamo and Ponce is a multistage business incubation model that works through interrelated interventions connecting the various stages of the entrepreneurial process through a common strategy: to boost the tourism sector. Collaborating ESOs customized their programs and methodologies to provide an adapted and sequential curriculum with strategies that aim for economic resilience and growth. Participants go through staggered training through eight stages over a 12-month period. Each stage has unique goals and objectives, connected with each subsequent step in the process. Once a participant meets all objectives of a stage, they pass to the next phase of the program.
Consistently evaluating the implementation of the program provided valuable insight that could validate the program's design and outline areas of opportunity. In the following pages, we share the program's initial findings and learnings.